To enable Single Sign-On (SSO) go to your Account which you can access either via the quick links on the home screen or under the drop-down menu when you click your avatar on the top right corner.

Select Linked Accounts then click Link on the provider you wish to use for your single sign-on.

You will then be prompted to log into your IRIS Connect account to link it with your account from the provider you selected. Enter your username and password and click Sign in.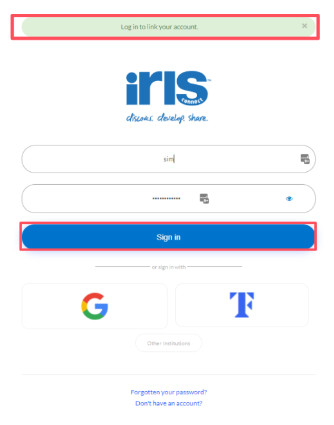 You will then see the following success message

and under Linked Accounts, you will see it is now Linked.