This guides covers
User 2FA Set-up
To set-up two-factor authentication on your account go to Account which you can access either via the quick links on the home screen or under the drop-down menu when you click your avatar on the blue bar.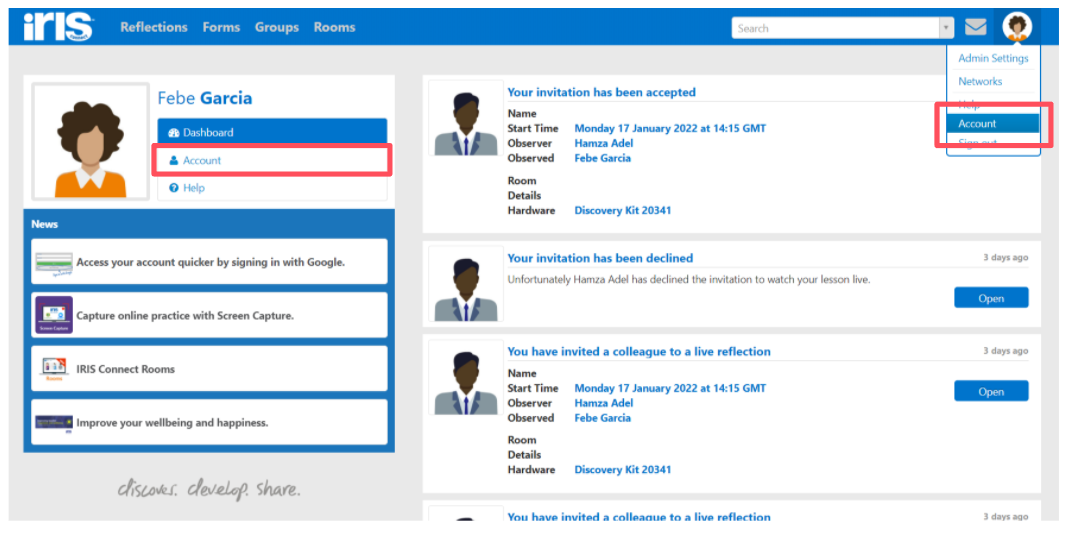 Select 2FA.
You will see 2 QR codes.
1. This will take you to a link to install the Authy app.
You can also search for a 2-Factor authenticator app via the App Store or Play Store, we recommend the Twilio Authy 2 App or Google Authenticator
2. Once you have your chosen authenticator app installed, use that app to scan the second QR code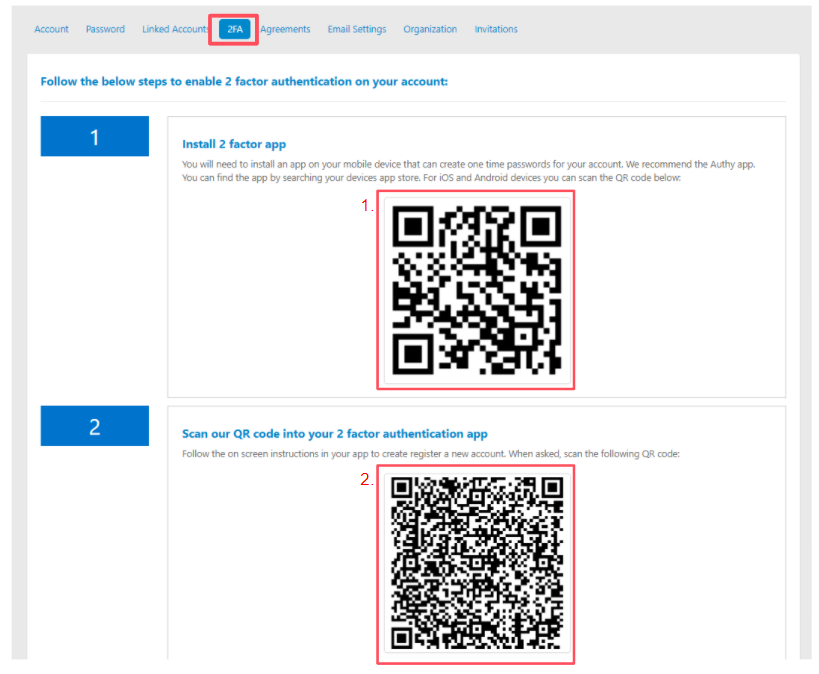 The app will now provide you with a six-digit number into the box on step 3. Click confirm

You will then see the following success message

When next logging into the Web Platform you will see the following screen.
Use your authenticator app to input the six-digit code and select remember me if you wish. Then click submit to login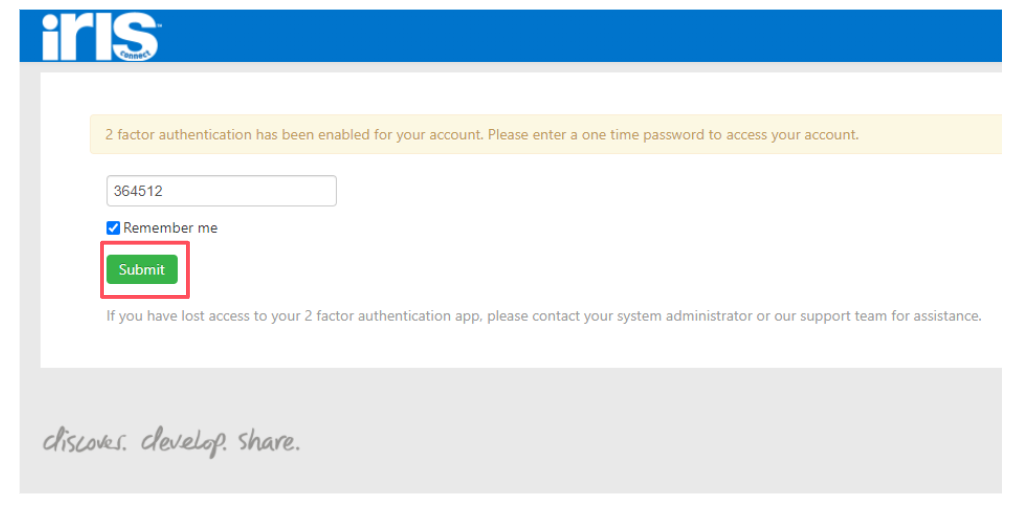 Organisation User Management
As an administrator, you may wish to check which users have and have not enabled 2FA. This is easy to do using the filter options on the Admin Settings.
Go to Admin Settings, Users, Status and filter by 2Fa Not Enabled