This article covers
Creating a Form
---
To create a new form, click on the Forms tab on the navigation menu then click on the New Form + button.

In the top section enter the name of the form, any copyright information and any instructions for users of the form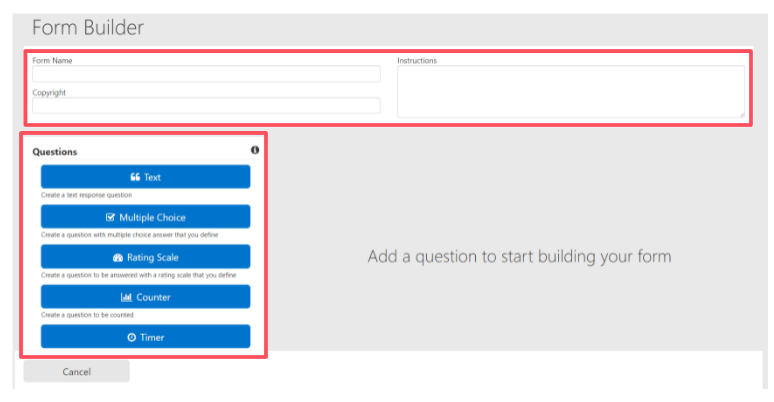 On the left-hand side, you have a choice of 5 types of questions you can add to the form. You can add as many as you like, in whatever order.
Click on the blue button to add the question. The form will then begin to be built on the right-hand side of the screen.


The arrows are used to reorder the questions you have added. You can move a question either up or down.
If you decide to remove a question from your form, you can do that with the red X button.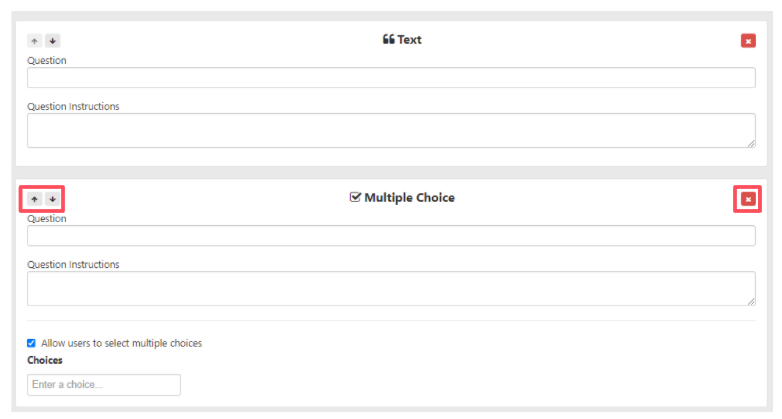 You can click on Preview to see how your form will look when using it. Once you are happy with it, click Save to add it to your forms library. This form can now be added to any of your reflections.

Adding a Form to a Reflection
---
Once you have created a form the next step is to add it to a reflection. Go to the reflection review page and click on the Forms tab next to the Comments tab. Click Add Forms

Select the required form from the list. The form will be added to the reflection, ready for use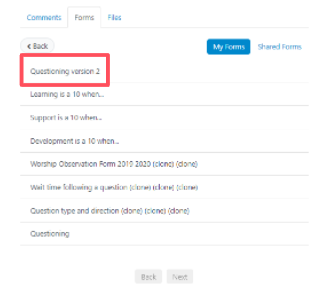 You are able to add multiple forms to the reflection. The Forms tab will then look like this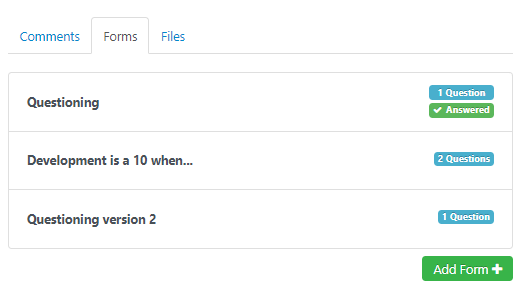 Please see this article on using a form