Contents of this article:
What are Student Accounts?
---
A Student Account allows users to access content via Student Groups, but does not allow students to upload, view, or share reflections or other content.


---
Student Accounts can:
Change password

Change profile picture

Change email notification preferences

Request access to or join open student groups

View content on published group pages

Review and comment on a reflection shared to a student group

Download attachments from reflections or group pages

Participate in discussions
Student Accounts cannot:
Change their first name, last name, email or username

Record, upload, edit or share reflection

Upload or share any content or files to a student group

Manage student group or its users

Receive a 1-2-1 share
Student Account View
---
This is what a student account will look like when they log on. It is a much simpler view of the IRIS Connect platform with limited capabilities as outlined above.

Creating Student Accounts
---
Student accounts do not reduce the allocated user licence count for your organisation.
If you haven't created a user account before, we recommend taking a look at the guide on how to create a new user.
When creating a student account manually via the Create User + button, select Student for the user type.

If you are using CSV file to create multiple student accounts at once, it is important to enter Student under Licence type.
---
Alternatively, you can also generate a sign-up link that can be sent to students to allow them to create a student account. More information on how to do this can be found here.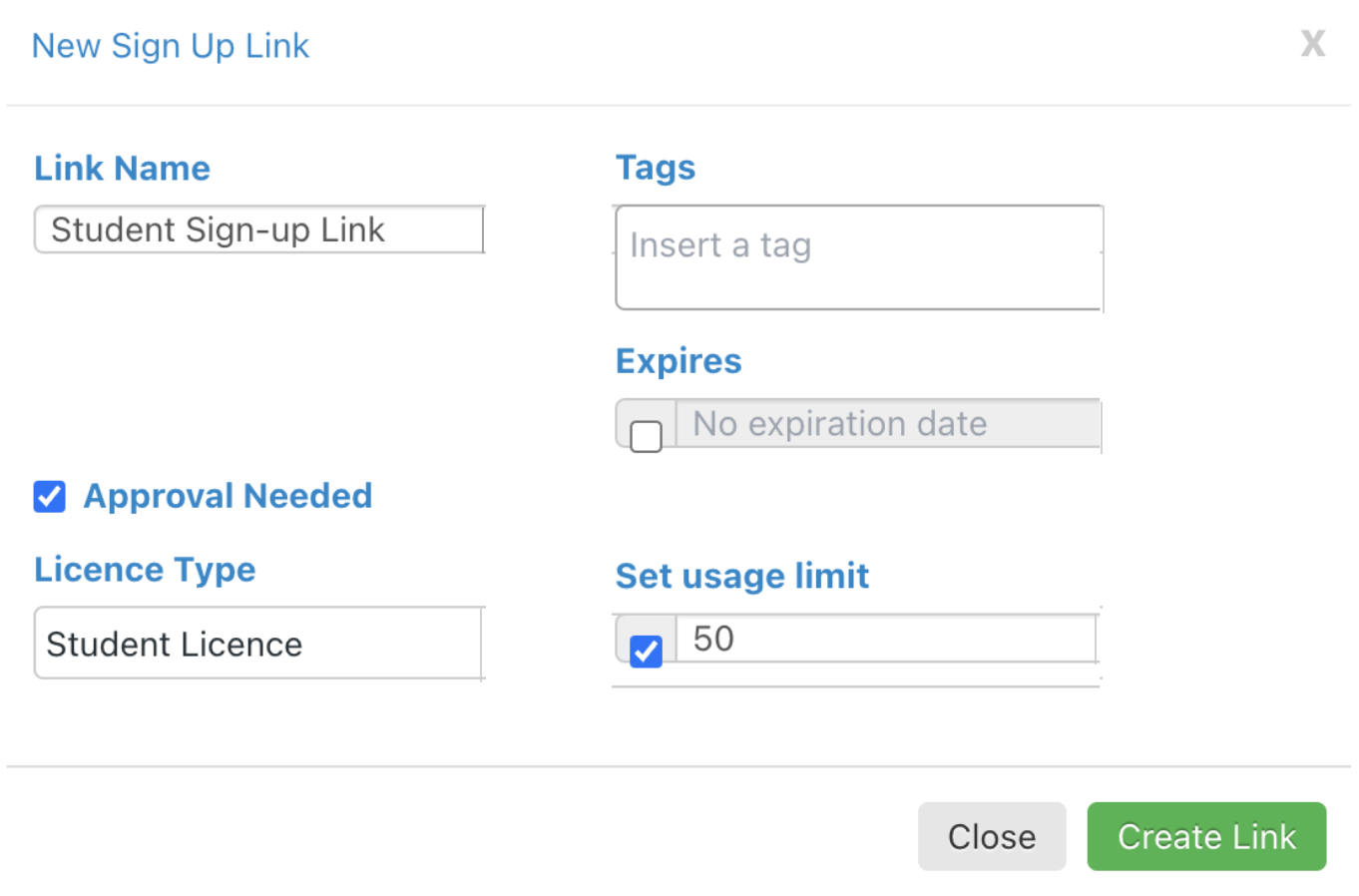 ---