General Feature Overview
---
IRIS Connect Record app: Custom-built to automatically upload very large video files directly into the user's IRIS Connect account then automatically delete the file from the device once uploaded.

Can record offline so can be used outside of WiFi range.

Entry-level kit to provide enhanced audio pick-up, and a safe, convenient way to position your recording device.
Starter Kit Version 1 (Current version)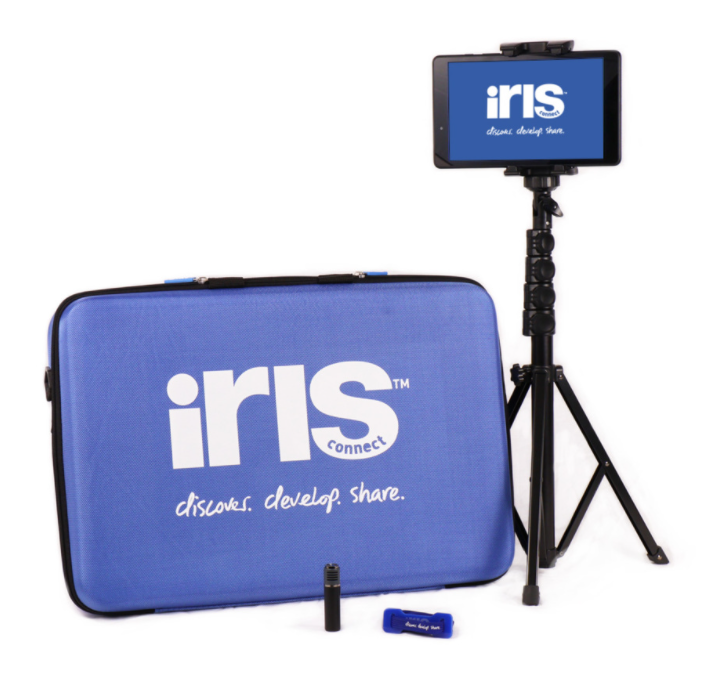 Contents
Android Tablet (optional)

Samsung Tab A7 Lite (current)

Samsung Tab A8 (previous)

Tripod and device holder

Bluetooth Microphone

Microphone lanyard

Carrying case
Bluetooth Microphone Specifications
Battery duration: 6 hours on a full charge
Transmission distance: 50 feet/15 meters
Frequency range: 20-2400 MHz
Signal to noise ratio: 76dB
Transmission: Bluetooth 5.0/2.4G
Click here for the instruction card
Click here for the instruction card v1.7 (2023 - upgraded tripods)
TIP: Looking for installation guides?
Click here for connecting to WiFi and installing the Record app
Click here for pairing the Bluetooth microphone