This guide is for the Bluetooth Microphone which is included in the latest Starter and Discovery Kits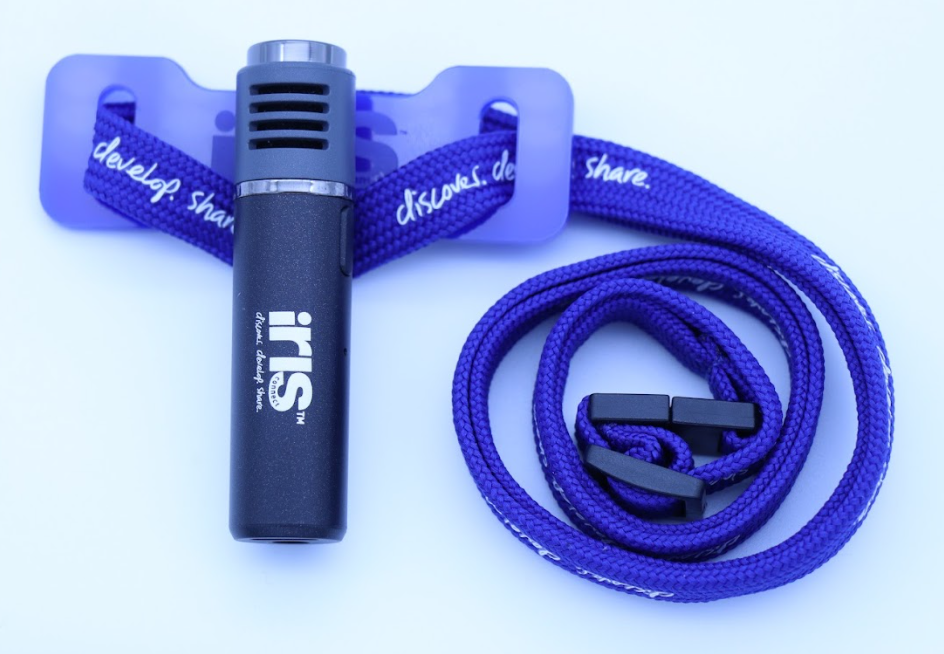 This article covers
Connecting to the Microphone
---
1. Make sure Bluetooth is turned on on your device
2. Press and hold the microphone button for 3 seconds to turn the microphone on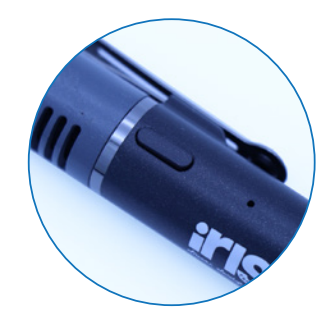 3. The microphone will automatically connect and show a blue flash every 5 seconds
4. The device will now show SmartMic or IRIS Connect Microphone as 'Connected' on the Bluetooth menu


Pairing the Microphone (for the first time)
---
1. When pairing for the first time make sure the distance between the device and microphone is less than 1 metre
2. Turn on the microphone by pressing and holding the button for 3 seconds until the indicator light shows a purple light, then release
3. Navigate to your device's Bluetooth settings menu
4. Turn on Bluetooth and select SmartMic or IRIS Connect Microphone from the list of available Bluetooth devices
5. The device will now show the status as 'Connected' on the Bluetooth menu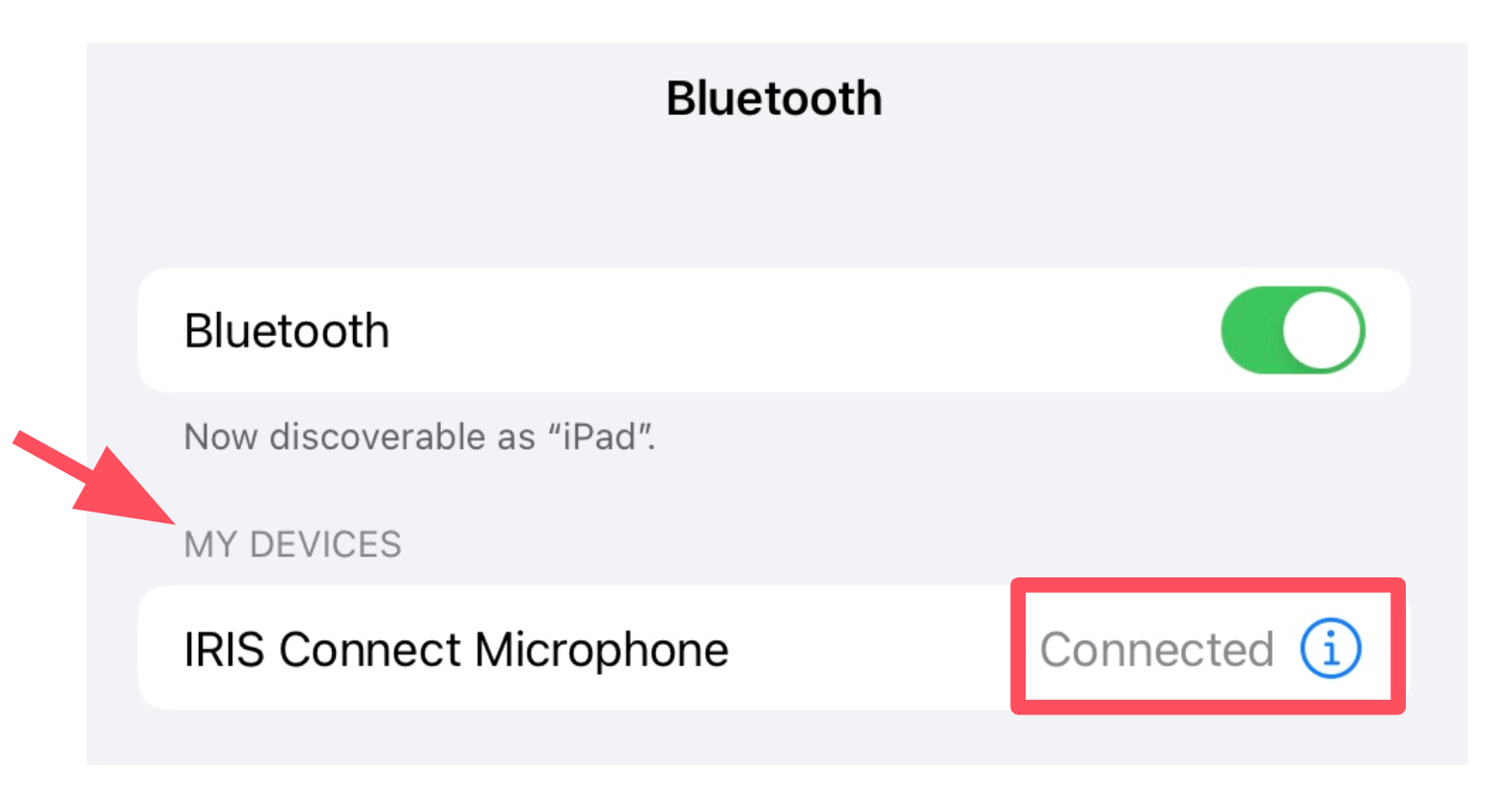 INFO: Note - iOS (Apple) Devices
If this is the first time you have paired this microphone to your device you will see a pop-up prompting you to install the "SmartMikeSilver" app. Select Ignore as this is not needed. The pop-up won't show again.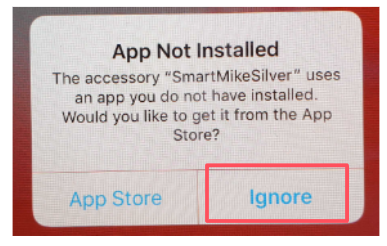 Bluetooth Mic Light & Charging Guide
---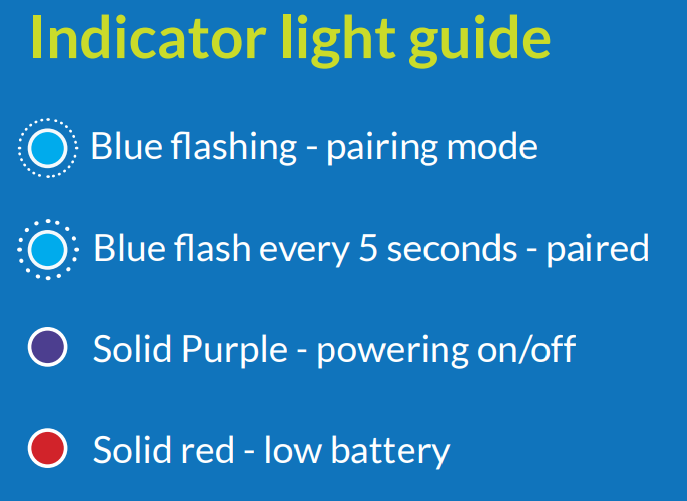 When plugged in: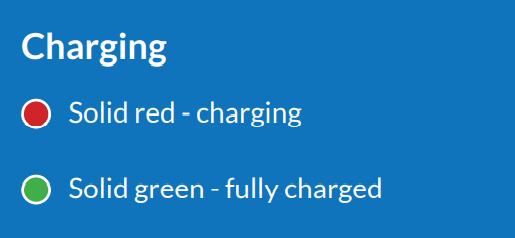 Battery Level guide
---
To check the battery level of the microphone, review the icon on the device it's paired to, which indicates the remaining battery charge.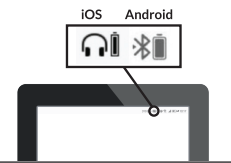 Alternatively, you can tap on the Bluetooth mic icon on the right-hand side of the record screen and the pop-up will tell you the battery level.