Contents of this article:
Registering a Device
---
1. Using your administrator account, sign in to the IRIS Connect web platform on a computer. Click on your avatar at the top right-hand corner and select Admin Settings.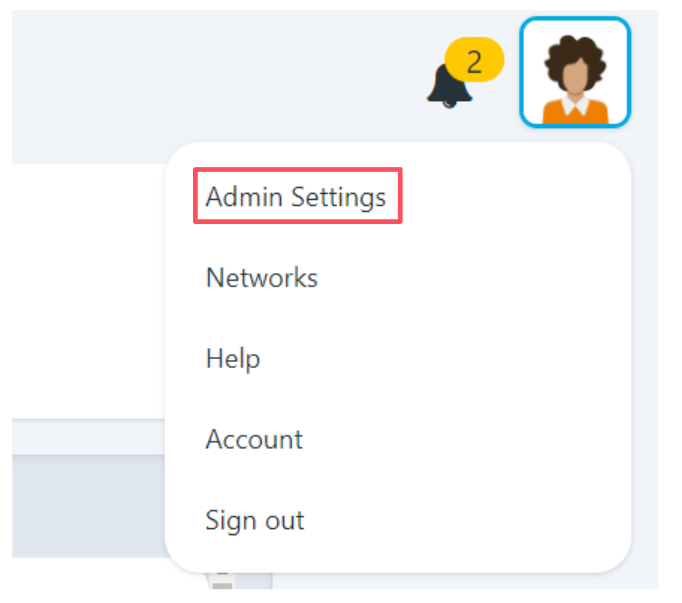 ---
2. Select Devices and click Edit next to your Discovery Kit hardware that you want to register a device with.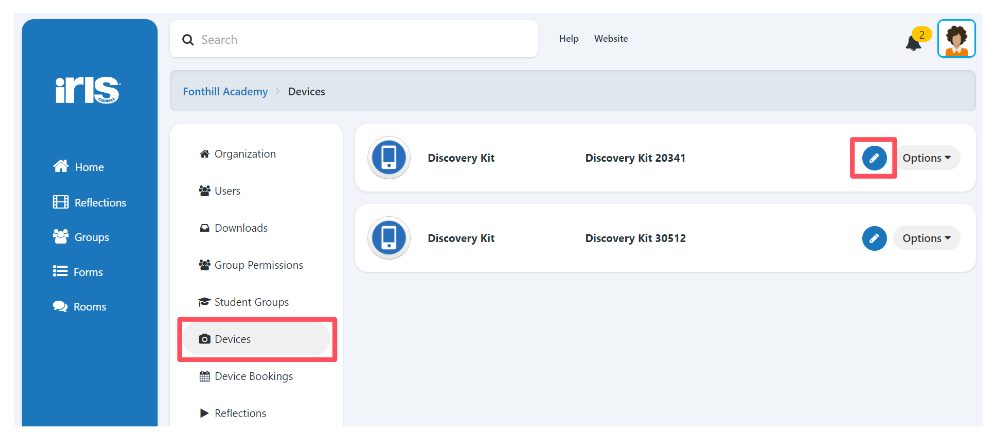 ---
3. Click on Register Hardware.

---
You will then see a QR code on the screen (example below - you will need to scan the one on your account).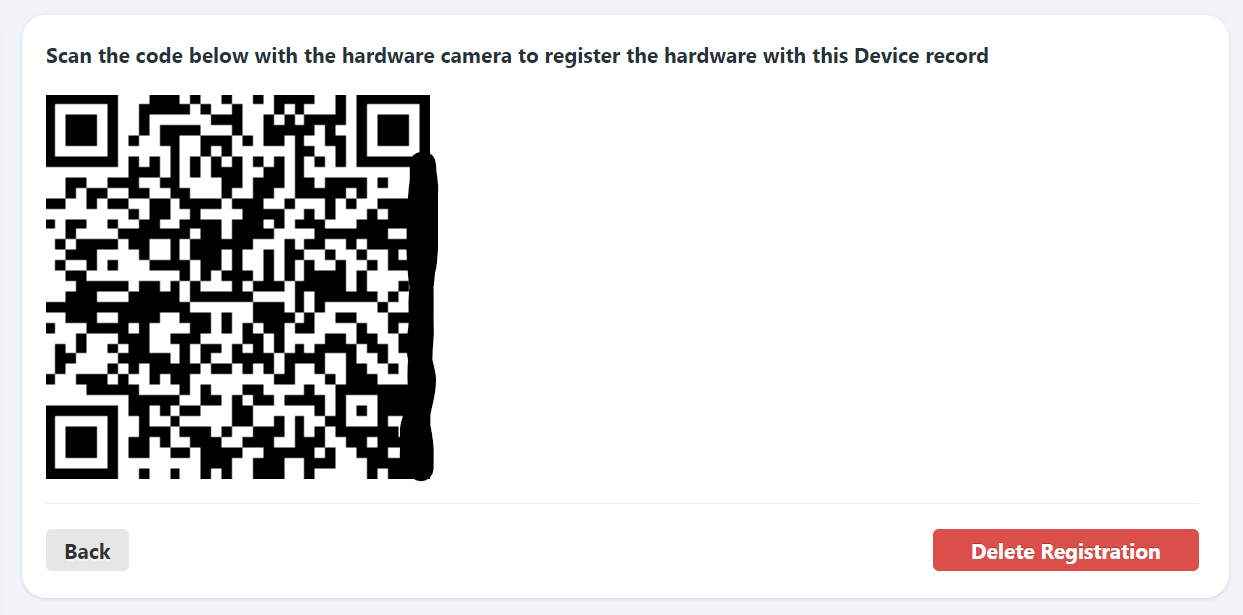 ---
4. Open the Record app (If you have a Discovery Kit use the Primary (blue) device), tap the settings cog in the top right-hand corner, and change the camera to 'Back'.
Point your device toward the QR code on the PC screen.
Once the QR code is detected, a pop-up below will appear. Log in using your IRIS Connect admin credentials and the device be get automatically registered.
(Note: Only admins can register devices)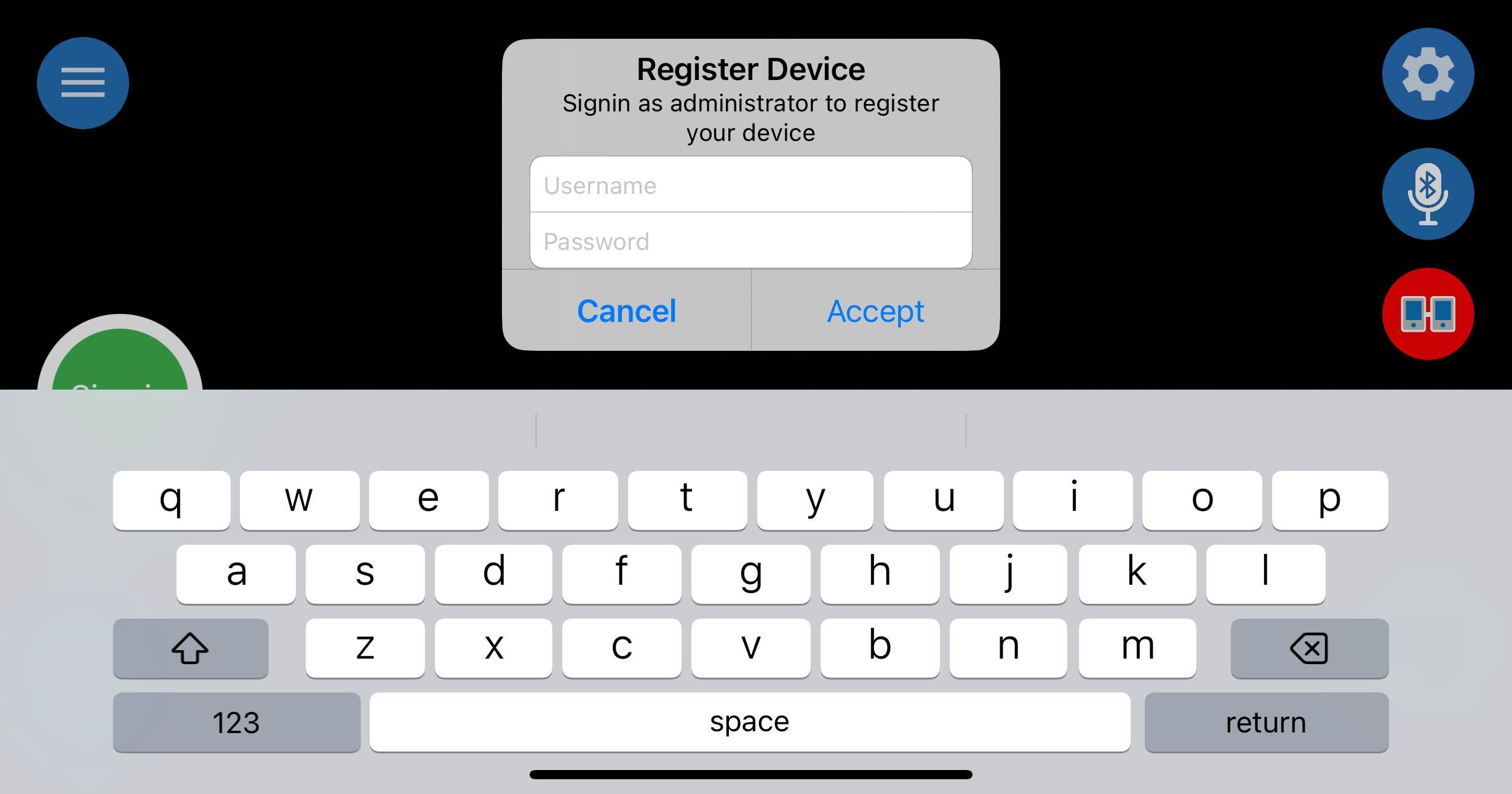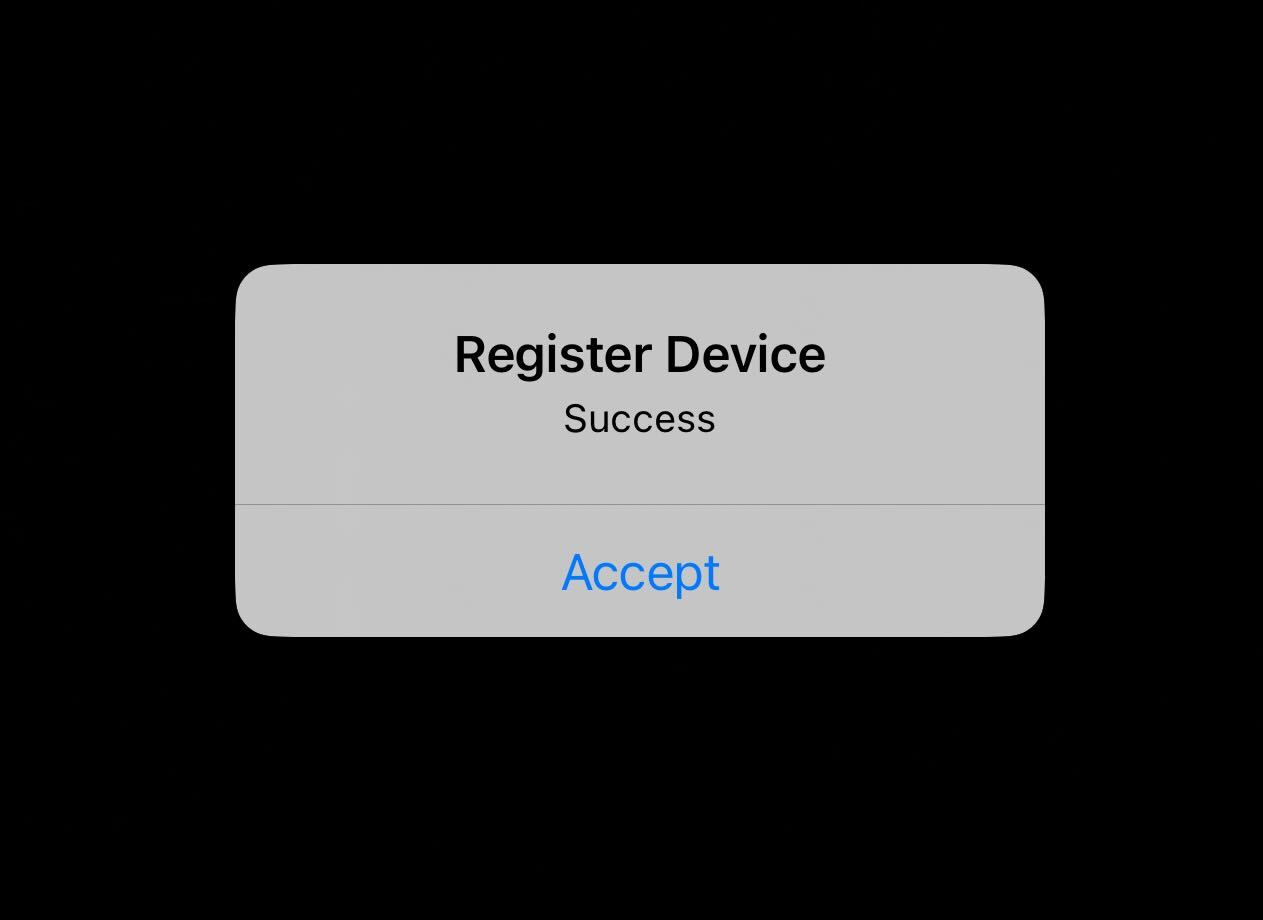 The device page will then show "Hardware 1" below the Registered hardware as per the image below.

---
Your device is now registered to your organisation. When you make live reflection bookings, they will now appear in the app. Click here to see guides on how to use the Go Live feature.
Registering a Device (Devices iOS 12 and older)
---
For older devices the app looks slightly different. The platform steps described above are exactly the same.
On the device go to Settings > Advanced > Register Device
---
Log in with your IRIS Connect administrator account.

---
Use the camera view to scan the QR code shown on the computer screen, then press Register Device on the camera, then press Done.