This guide provides information about the camera resolution settings within the Record app.

Android Devices
Only 16:9 resolutions will be available to select under this menu. These options will vary depending on the device (resolutions lower than 500 x X have been removed as they are really low quality).
The app will select a default medium resolution but if there are other options available you can select to increase or decrease the resolution to High or Low.
Due to the different resolutions provided by manufacturers, we have a range for each resolution setting in the Android app:
Low: 500 - 700 x X

Medium: 700+ - 1280 x X

High: 1280+ - 2000 x X
iOS (Apple) Devices
Users will have the option to select low, medium, and high.
Low: about 550MB per hour (640 x 360)

Medium (default): about 1.3GB per hour (1024 x 576)

High: about 1.8GB per hour (1280 x 720)
Guidance
Low - We only recommend using a lower resolution if you have experienced uploading issues due to poor internet speeds as the image quality is affected. The app will display this warning when low is selected.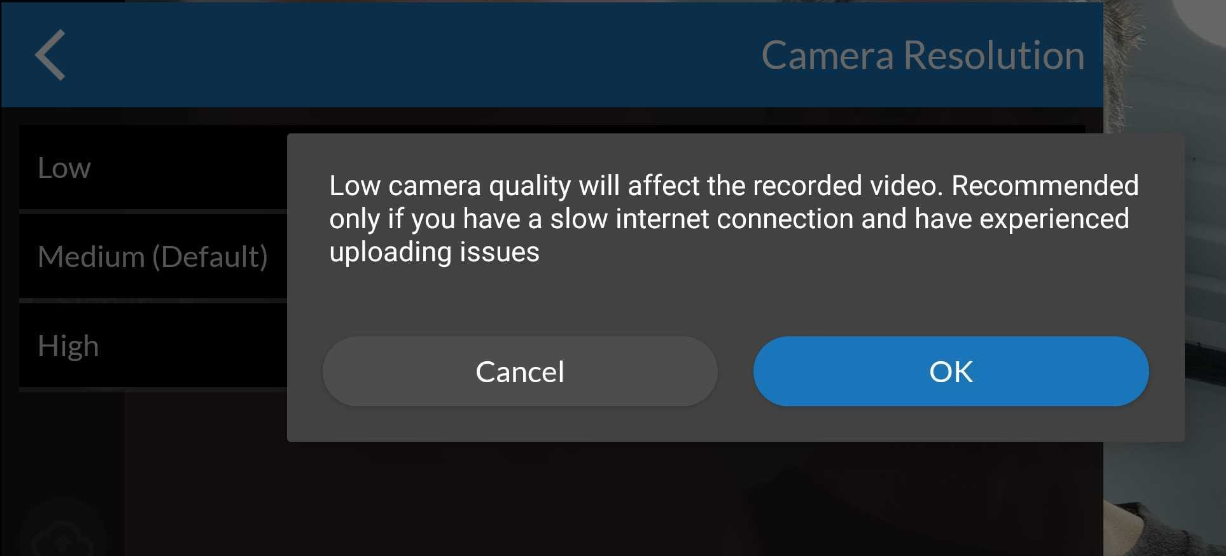 High - We only recommend increasing the resolution to high if you have good internet speeds. The app will display this warning when high is selected.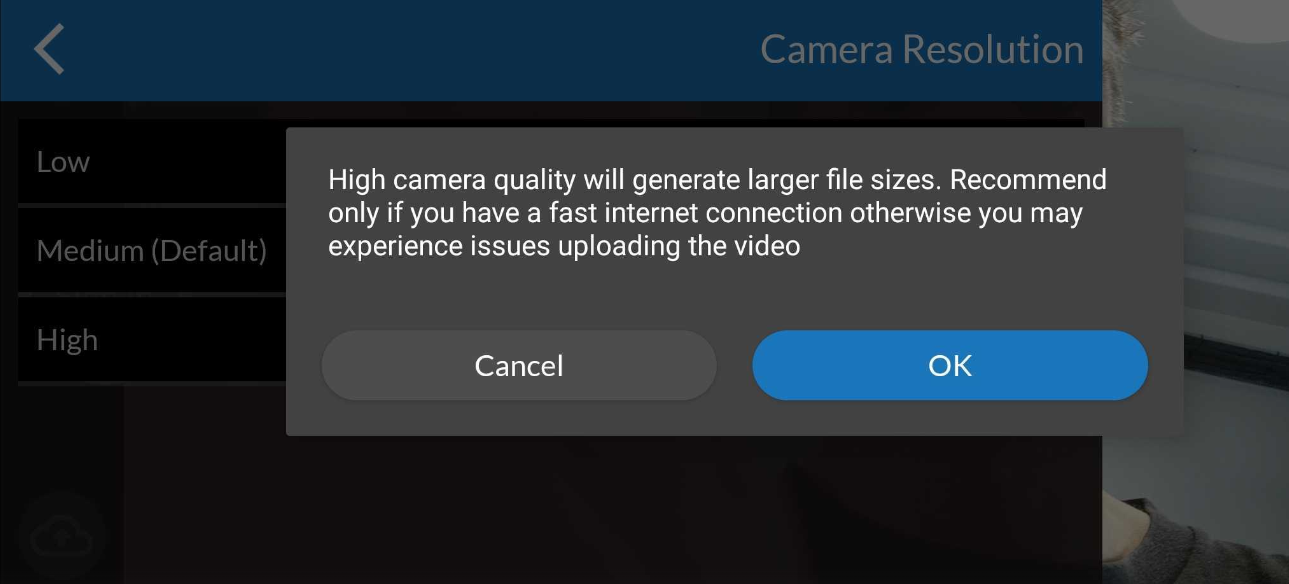 Retaining/Resetting the Camera Resolution settings
In personal mode, any camera resolution change will be retained until you log out. It will then revert to the default setting.
When not using personal mode any change will be reset to default once you log out or when you are automatically logged out after a recording.