INFO: This is a restricted feature
This feature is not enabled by default
This article covers:
This feature enables users to download their reflections from the IRIS Connect platform.
Summary
Reflection downloading restricted feature to ensure data security is maintained, as any data downloaded from the platform is at a much greater risk of being compromised. Whilst downloading isn't by default permitted, we appreciate there are occasions when it might be needed. The downloading feature can be enabled, by request, by your IRIS Connect administrator for your organisation.
IRIS Connect's approach to Downloading
IRIS Connect does not recommend the downloading of video content. When a video is downloaded the video is less secure and may end up outside of the owner's control, meaning there is a risk the data subjects in the recordings aren't being appropriately safeguarded and the organisation may not be adhering to relevant data protection laws.

Our system stores videos in a highly secure environment and access is only possible to recordings if permission is granted by the user that owns the video. IRIS Connect enables users with an internet connection access, anywhere, at any time and is far more secure than storing and sharing a local copy of the data.

This is why we continue to improve our platform to make it the safest and most secure environment for teachers to participate in video-based CPD and have built features that mean you hopefully should have no need to download your videos, including:
Risks of Downloading
It's less secure than a password-protected account online
Once shared with someone, they can share it, without your permission
Once shared you can't retract the share
Content could be uploaded to public platforms (e.g. YouTube) that may contravene the Data Protection Act/GDPR
How to enable Downloading
We do understand that there are times when a recording needs to be downloaded. We have a download feature that is only enabled when requested by an administrator of your organisation. Please see here
Downloads can be enabled:
on either a temporary (48 hours) or permanent basis
on an account by account basis or for the whole organisation
needing the approval of an admin for each download or without approval
How to Download
After the request form has been completed by an admin and the feature has been enabled for your organisation, you can download one of your video clips by clicking on the function cog below the video player and selecting Download.
There is a functioning cog for each video clip inside the reflection.

Clicking the cog will show a drop-down menu. Click Download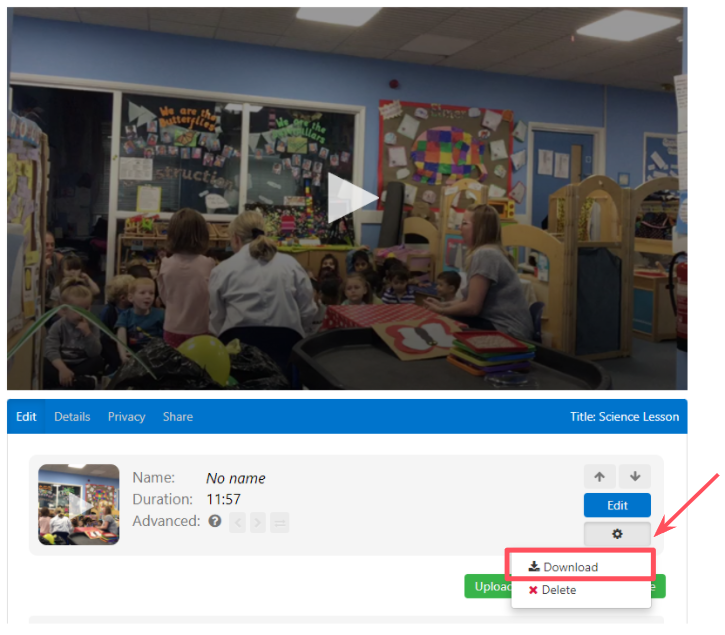 Depending on if admin approval has been requested by your administrator when they requested the feature be enabled you will either see a Download button or Send Request.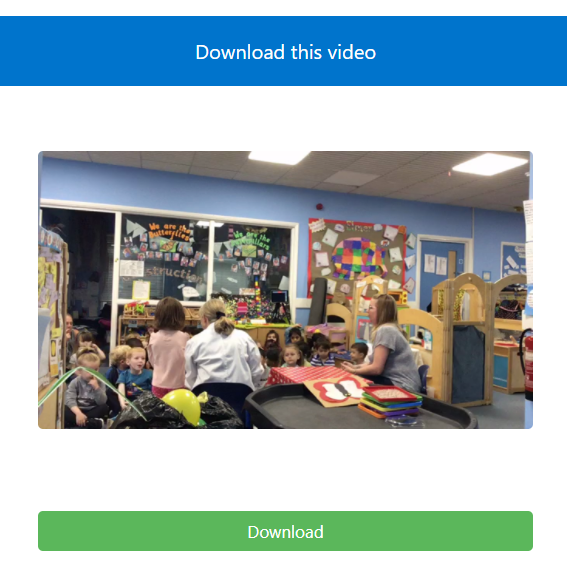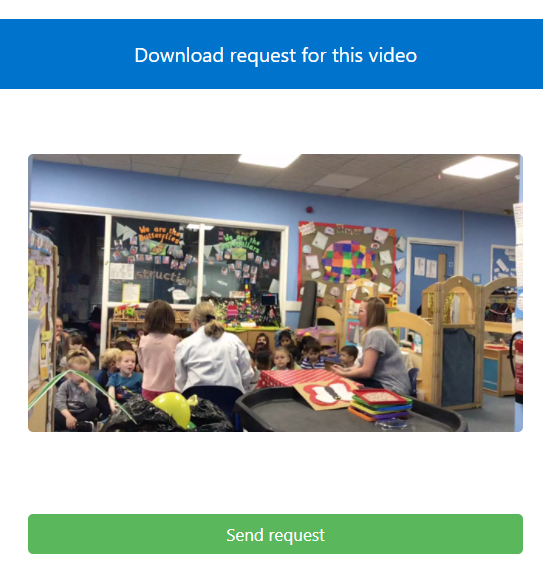 If admin approval is off, once you click Download the file will download to your downloads folder.
Admin Approval
If admin approval is on, a request is then sent to each admin of the organisation for approval.

Under the Admin Setting, Group Permissions you can also see the requests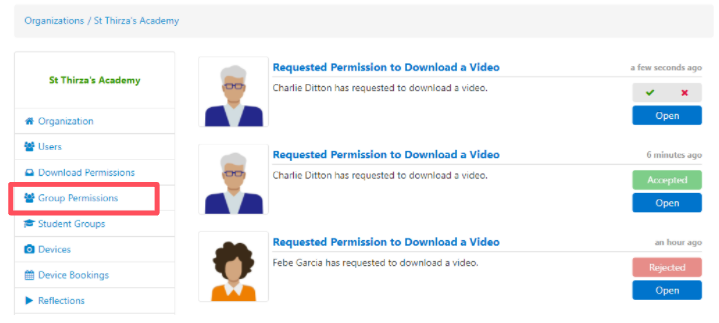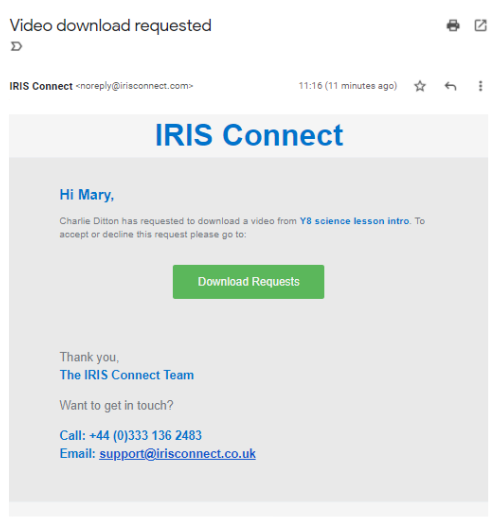 Once approved by the admin the user who requested the download will see a notification on their home screen and will receive an email with a download link.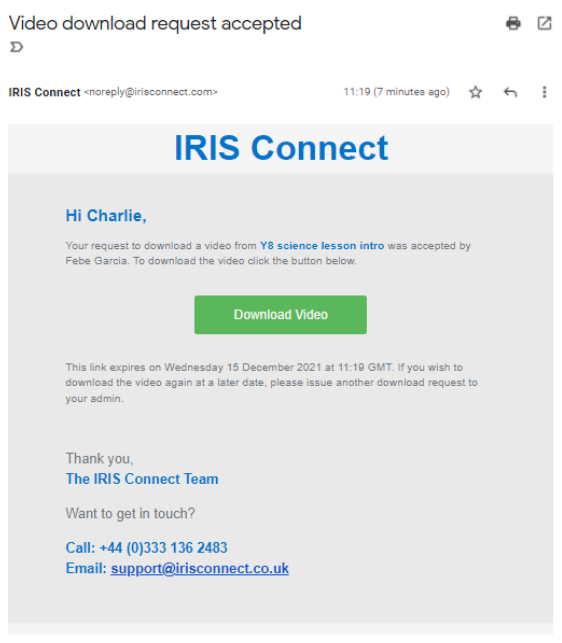 Downloading Audio Files/Call Recordings
When downloading an audio file/ Call Recording, we recommend using Google Chrome as other browsers may not be supported.
If after clicking the download button, your browser opens and automatically plays the file in a new browser tab, just click the three dots on the playback and select Download.
Edge Browser: right-click the playback bar on the mp3 and select Save.