Contents of this article:
What is the Anonymisation Filter?
---
There may be circumstances where you wish to obscure the identity of people in your recordings. To enable you to continue to reflect on your practice and share reflections for feedback we have created the anonymisation filter (previously called cartoon mode).
Example of a recording with anonymisation mode: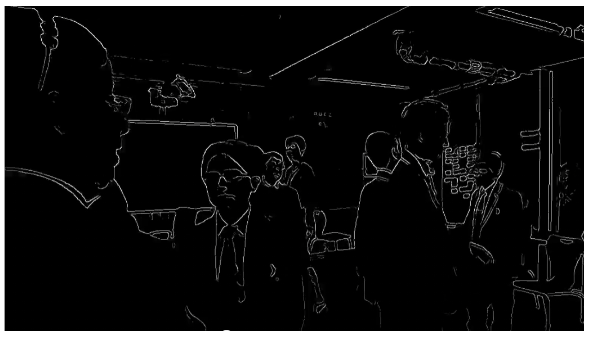 Anonymise during Recording
---
You can enable Anonymisation mode from within the mobile IRIS Connect Record app. The feature can be enabled by the user before starting a recording or it can be enabled as the default for all recordings if requested by the Organisation Administrator. Please contact our support team if you wish to request this.

To enable the feature from inside the app, you will find the toggle under the camera settings before starting a recording.


WARNING! Recording with the filter is permanent.
If the anonymise filter is enabled whilst recording, there is no way to undo this. There will be no non-anonymised version of the recording made.
Record App
---
You can enable anonymise mode by pressing the settings button when you are on the camera screen before starting the recording.



There is a toggle for turning this feature Off or On within this menu.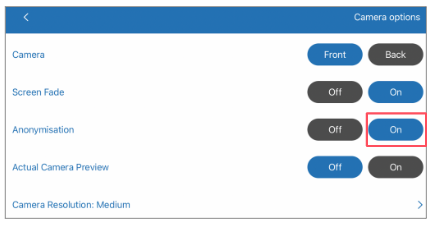 Anonymise after Recording
---
If you haven't set the filter during your recording you are able to set it on your reflection via the web platform.
To anonymise a reflection, click the Review button on your Reflection preview.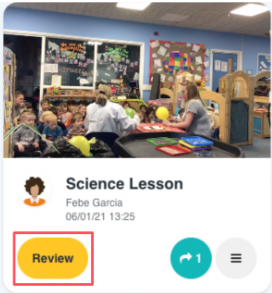 Then, select the Privacy tab.

Under 'Reflection Privacy' select Anonymise within 'Video Mode', then click Update Video Mode to finalize.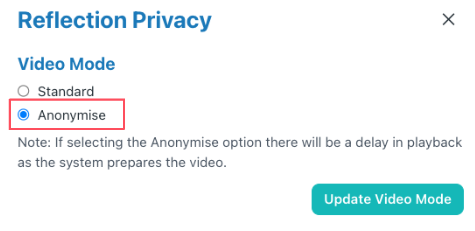 NOTE: Processing Time for the Filter
Because this process is quite intensive, there will be a delay as the video is converted. This will depend upon the length of the recording and the amount of other files also being processed at that time.
As a general rule, the processing time will be about half the length of the video, so for a 1 hour video, the processing time is about 30 minutes.
Sharing an Anonymised Recording
---
If you have a recording without the anonymisation filter set you can either:
1) Set the original recording to Anonymise as per the steps above then share the reflection.
2) If you want to keep a version of the reflection unanonymised whilst sharing an anonymised one then the easiest way to do this is to create a copy of the recording. Then, set the new reflection to anonymise. You can then share this reflection whilst reviewing the unfiltered one.
NOTE: Removing the filter
If you remove the anonymisation filter on the reflection, all users who you have shared the reflection to will also see the recording without the filter.
Make sure you either unshare the reflection before removing the filter or create a copy of the reflection as described above so you can have a shared anonymised recording and unfilter one.